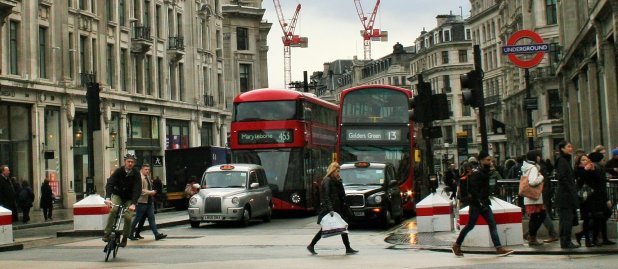 London Trades Recruitment Agency
London Trades Recruitment is a specialist division of Nationwide Construction Recruitment. London Trades Recruitment Agency supplies temporary construction workers to clients looking for specialist trades unique to the London built environment.
The London Trades Division is a specialist London Trades and Labour Employment Agency supplying temporary construction trades from Recruitment Centres located at Regent Street in the West End of London and Wenlock Road, Shoreditch, London N1
Contact us if you are looking for skilled London Construction Trades and Labour. We understand that London is open for business 24 hours a day and our service reflects this.
Enquiry for TEMPORARY LONDON CONSTRUCTION TRADES >
London Trades Enquiry Tel: 0845 901 1461
"London is unique by the diversity of its built environment. Just like a tree with its roots, there is as much going on below the ground as there is on the streets of London"
The scale of London and its build projects require workers with specialist skills. From working on the top of Europe tallest building (The Shard ) or the depths of the London Underground Network. The River Thames cutting the capital in half provides its own diversity with Tunnels, Bridges, Flood defence and Docks. The 3 Airports require constant maintenance and Capitals old utilities require constant upgrading with the continual expansion to this International City.
The eclectic mix of building stock in London brings its own unique requirements from construction trades. The High tech buildings, the Contemporary, the Classical, the historical, the post war rebuild mixed with the new renaissance. Commerce and Residential living and working together. Londons diversity of buildings and the the infrastructure to make it all work require construction personnel with unique skills and qualifications.
Temporary London Construction Trades we supply: General/Multi Trade - Bricklayer - Stonemason - Carpenter - Bench Joiner - Kitchen Fitter - Roofing Carpenter - Roof Tiler - Painter - Decorator - Wallpaper - French Polisher - Plasterer - Fibrous Plasterer - Dry liner - Tape and Jointer - Ceiling Fixer - Metal stud Partitioner - Ceramic Tiler - Stone/Marble Tiler - Carpet fitter - Floor Layer - Sealant Fixer
For the High Rise Developments we supply: Specialist Curtain Walling Staff, Glaziers, Concrete Workers and Steel Fixers and Steel Erectors plus the Crane and Lifting Access Operators
We also supply the Specialist Infrastructure Trades: Tunnel Workers, Underground LUL ticketed Workers, Utility Workers, Street Works Labour and Flood Defence Workers
We can provide you with a current Charge Rate Quote for Temporary London Trades based on skill level, duration of contract and availability. We can also provide you with fixed term prices for new projects or tenders.
As a leading London Construction Employment Agency we cover all aspects of the Built environment if you want a quote for a trade not listed please contact us.
London Trades Enquiry Tel: 0845 901 1461 or email: info@nationwiderec.co.uk
All trades and labour supplied are ECS/JIB/CSCS/CPCS accredited. They will have the correct trade qualification to carry out the works assigned. The operatives attend work with their own PPE and have the skill set to carry out the tasks they are booked out to complete. The operatives supplied can clearly speak and understand the English language.The temporary workers will have site experience and will be managed by Customers line managers as part of the clients work force.
Booking enquiry TEMPORARY LONDON CONSTRUCTION TRADES >
Westminster - Victoria - St James - Mayfair - Soho - Bayswater - Marylebone - Holborn - Notting Hill - Kings Cross - Shoreditch - Finsbury - Barbican- Aldgate - Fenchurch - Covent Garden - Belgravia - Knightsbridge - Kensington - Fulham - Chelsea - Hammersmith - Shepherds Bush - Southwark - Waterloo - Battersea - Canary Wharf - Greenwich - Fitzrovia - Temple - Old Street - Farringdon - Paddington - Holland Park - City of London - Canary Wharf - Tower Hamlets - Isle of Dogs - Newham - Stratford - Holloway - Brentford - Putney - Richmond