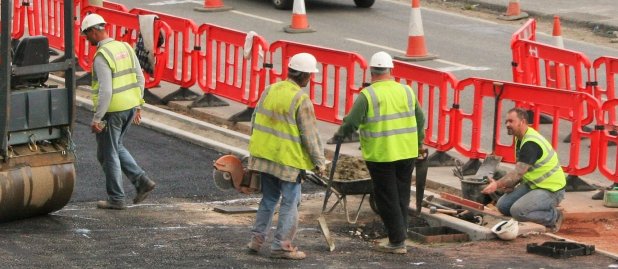 Construction Buyers report first dip in nearly a year.
Construction buyers saw industry activity contract in February for the first time in 11 months.
The IHS Markit/CIPS UK Construction Total Activity Index registered 49.5 in February – the first time it has dipped below the 50 no-change mark since March 2018.
A drop in commercial and civil engineering work caused the fall with residential construction the only sector still expanding.
The UK construction sector moved into decline during February as Brexit anxiety intensified and clients opted to delay decision-making on building projects.
Risk aversion in the commercial sub-category has exerted a downward influence on workloads throughout the year so far. This reflects softer business spending on fixed assets such as industrial units, offices and retail space.
The fall in commercial work therefore hints at a further slide in domestic business investment during the first quarter, continuing the declines seen in 2018.
There were also reports that the more fragile housing market confidence has begun to act as a brake on residential work, which adds to signs that house building has lost momentum since the end of last year.
This leaves the construction sector increasingly reliant on large-scale infrastructure projects for growth over the year ahead.
Construction companies pared back their purchasing activity in response to subdued demand in February, but delivery delays for inputs were among the highest seen over the past four years.
Stockpiling efforts by the UK manufacturing sector had an adverse impact on transport availability and supplier capacity across the construction supply chain.
Let us know what you think:
You are here: Blog / Construction Buyers report first dip in nearly a year.