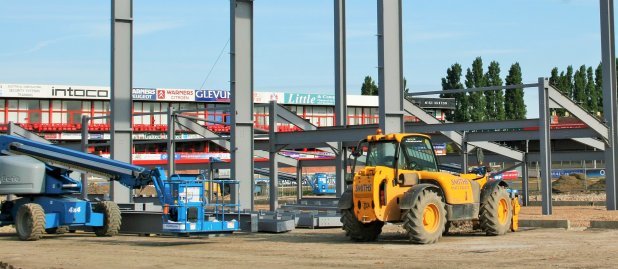 Headingley Stadium, Leeds to be redeveloped
Leeds City Council has secured an investor to salvage the £35m redevelopment of Headingley stadium.
A previous scheme to pay for the work fell through, but the council said a new deal involving a London-based investment group was on the table.
The Leeds site is home to rugby league side Leeds Rhinos, rugby union side Yorkshire Carnegie and Yorkshire County Cricket Club.
Under the redevelopment proposals a new rugby south stand and a replacement for the existing joint stand, which overlooks both the rugby pitch and cricket ground would be built.
Plans for the redevelopment of Headingley stadium were given the go-ahead two months ago.
#construction #employmentagency #leeds #yorkshire

Let us know what you think:
You are here: Blog / Headingley Stadium, Leeds to be redeveloped