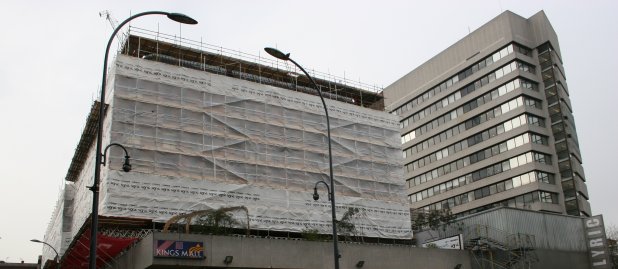 Lidl given go-ahead for £70m London HQ
Discount supermarket chain Lidl has got the green light to build a new £70m London headquarters.
Six storey building is designed to achieve a BREEAM excellent rating

The planned 240,000sq ft office at Tolworth in West London will replace Lidl's current Wimbledon headquarters which it has outgrown.
The German firm was granted permission by Kingston Council but must wait for a final decision to rubber stamp the development from London Mayor Sadiq Khan in the new year.
The approval comes as the firm revealed it planned to ramp up spending in London with plans for 250 new stores.
The new headquarters is a significant infrastructure investment for the company. It highlights the wider investment ambitions within London as Lidl UK continues to experience incredible growth.
Earlier this month Lidl said it was also planning a major distribution centre in Doncaster, South Yorkshire costing around £70m. In the South West Winvic Construction is building a £40m warehouse facility in Exeter and in Scotland another in Motherwell is out to tender.
Lidl plans to invest £1.5 bn over three years on expanding its store and logistics network to 1,500 stores. It currently trades from 640.
#workingwithyou #nationwiderecruitment #constructionjobs #lidlexpansion
Let us know what you think:
You are here: Blog / Lidl given go-ahead for £70m London HQ