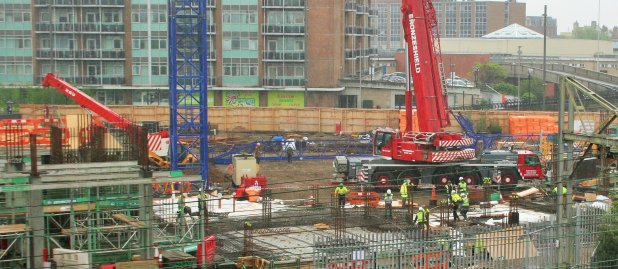 Multiplex win New Chelsea Barracks site contract
Multiplex has been confirmed as main contractor on the £250m fourth phase of the Chelsea Barracks site.
Multiplex originally won the job last February but developer Qatari Diar Europe suspended the start of work on site and the tender race was re-started.
The latest phase of Chelsea Barracks involves construction of 97 luxury apartments arranged over three buildings which will also include a spa, tennis courts and a wellness centre.
Phase four will also be home to two garden squares and is due for completion by summer 2022.
The first residents to their homes will be later this year as the first phase of apartments and townhouses complete, the site opens to the public for the first time in over 150 years."
Chelsea Barracks project will transform the landscape of Belgravia.
Let us know what you think:
You are here: Blog / Multiplex win New Chelsea Barracks site contract