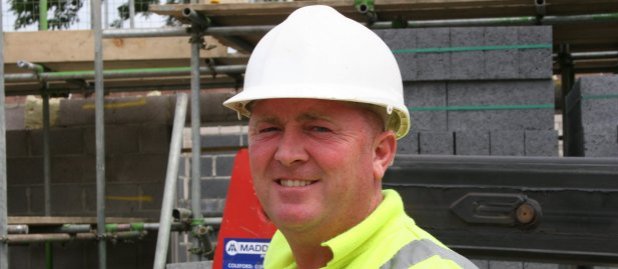 Torrential rain dampens construction output in May
Bad weather has been blamed for a 0.8% dip in construction output after the fourth wettest May on record since 1862.
While the May output fall marks the second consecutive month of contraction, three-month trend figures still record activity 6% ahead, hovering 0.3% above the pre-pandemic level.
A fall in both new work (0.4%) and repair and maintenance (1.5%) contributed to the slip.
Gareth Belsham, director of the national property consultancy and surveyors Naismiths, said: "Torrential rain may have dampened the official output figures for May, but there's no doubting the heat still in the construction sector.
"With both demand and sentiment still very strong, few are worrying about the second successive monthly drop in output. April and May's figures are no disaster, but they do look anaemic compared to the extremely rapid growth posted at the start of the year."
Mark Robinson, group chief executive at SCAPE, warned that materials and worker shortage may also be beginning to impact the industry.
He said: "The shortage of materials and skilled workers is clearly beginning to take its toll, reducing the sector's resilience and risking its capacity to keep pace with the growing demand created by the economic recovery.
"It's more important than ever that we work together to prevent project budgets and timescales from spiraling and the industry's revival from faltering.
"Sustained investment will be key if these challenges are to be overcome. Expanding the trades which are on the government's shortage occupation list will be a strong first step to easing the pressure. But attracting and training the talent of tomorrow is ultimately the best long-term solution, ensuring that both the sector and the economy bounce back fully."
updated: 09/07/2021
Let us know what you think:
You are here: Blog / Torrential rain dampens construction output in May