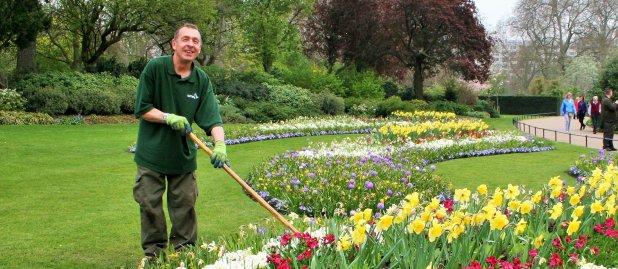 Landscape Gardener - Gloucester Job Vacancy
Landscape Gardener wanted to for softscape & planting works, for Gloucester based landscape company
£26,000 per year - Permanent Role
Nationwide Construction Recruitment have a job vacancies for Temporary Landscaping & Horticulture Labourers. We have a job vacancy for experienced landscape gardener, working for Gloucester based landscaping contractor. The job is softscape landscaping working on high end domestic projects around North Gloucestershire and Cotswold area. Duties will include planting to plant schedules / garden plans, seed bed / plant bed preparation, plant care (pruning works) and general landscaping works Applicants will need to be able to read plans, hold a full UK drivers licence and have experience in landscape gardening. Any landscaping qualifications would be an advantage but not essential.
Rate: £26,000 per year (plus van and other benefits).
Duration: Permanent.
Contact: Dave Cooper 01242210240 or email jobs@nationwide-recruitment.co.uk
#workingwithyou #landscaperrecruitment #landscapegardener #landscaping #gloucester #gloucestershire
We are very sorry, this job vacancy is no longer available. Please check back soon, or have a look at the many other construction job vacancies we have available.
You are here: Construction Vacancies / Landscape Gardener - Gloucester Job Vacancy