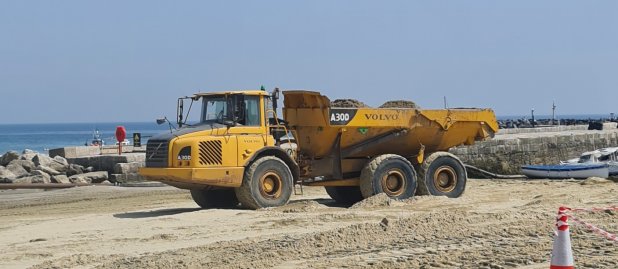 Mechanical and Electrical Recruitment Agency
Nationwide Technical Recruitment is a specialist Mechanical and Electrical Recruitment Employment Agency supplying temporary Mechanical and Electrical Trades to the Contractor Companies supporting the entire Construction Industry.
We have been supplying Temporary Mechanical & Electrical Trades and Mates to clients for over 24 years. We really understand the needs of our clients in this Industry sector.
Quote for MECHANICAL & ELECTRICAL TRADES >
Looking for a MECHANICAL or ELECTRICAL JOB >
Latest MECHANICAL & ELECTRICAL JOB VACANCIES >
1000's of Electrical and Mechanical trades are registered with us for work. Many of the M&E Trades have worked on temporary assignments for Nationwide Technical Recruitment for several years. Because of the large number of M&E trades working for us, we always have a good depth of Mechanical & Electrical trades coming available and looking for a new project to start.
We supply the following Temporary Mechanical Trades: Plumbers - Gas Engineers - Pipe Fitters - Welders/ Oxy Cutters - Duct Fitters - HVAC Engineers - Building Service Engineers - Mechanical Fitters - Fabricator Welders and the Mates to support all the trades
We supply the following Temporary Electrical Trades: Installation Electricians - installing power systems, lighting, fire protection, security and data-network systems in all types of buildings, Maintenance Electricians -checking systems to make sure they're working efficiently and safely.Electrotechnical panel builders - making and installing control panels to operate the electrical systems inside buildings. Machine Repair and Rewind Electricians - fixing and maintaining electrical motors and transformers. Highway Systems Electricians - installing and maintaining street lighting and traffic management systems.
Data Comms Installation - Emergency & Security Electrical Installation - Fire Detection & Fire Alarm Electrical Installation - Panel Build - Building Management System Installation plus the Mates and Cable Pullers to support the trades.
All technical trades and labour supplied are ECS/JIB/CSCS accredited. They will have the correct trade qualification to carry out the works assigned. The operatives attend work with their own PPE and have the skill set to carry out the tasks they are booked out to complete. The operatives supplied can clearly speak and understand the English language.The temporary workers will have site experience and will be managed by Customers line managers as part of the clients work force.
We can provide you with a charge rate quote for Mechanical & Electrical Trades based on location, skill level, availability and duration of works. We can also provide you with fixed term prices for pending projects or tender applications.
What ever your needs we are here to work with you to solve your temporary mechanical & electrical staffing requirements. Please contact us if you require assistance. Call our National Enquiry Help Line Tel: 0845 901 1461 or email direct: info@nationwiderec.co.uk
Electricial Organisations and Information
Electrotechnical Certification Scheme (ECS) www.ecscard.org.uk
The ECS card:
Displays your qualifications and main electrical occupation
Shows you have been H&S assessed
Is the industry's CSCS card
Proves your identity on site

An ECS card is instantly recognisable within the electrotechnical industry and lets demonstrate credentials to others; from employers and clients to business contacts and colleagues. You'll find it increasingly difficult to get employment on building sites without an ECS card because many UK employers specify that holding an appropriate ECS card is compulsory for those working around electricity on their sites. You'll also be able to prove you're competent in health and safety. You might already have a qualification that means you're covered in this area. But, if not, the ECS card incorporates an H&S assessment as part of the application process, to meet the requirements on employers or site owners for all workers to hold an up-to-date Health & Safety qualification. www.ecscard.org.uk

Joint Industry Board (JIB) www.jib.org.uk
The JIB is an impartial organisation that sets the standards for employment, welfare, grading and apprentice training in the electrical contracting industry. Their work is targeted at improving the industry, its status and productivity.
The membership comprises the UK's largest electrical contractors to the SMEs who make up the bulk of its members. Together, they benefit from a 'one-stop-shop' which takes care of employment matters, a comprehensive health and benefits scheme, and unique access to markets other contractors cannot reach. In setting the standards for training, competence and terms and conditions of employment, the JIB has helped its members to maintain stability in the workplace and offer employment conditions that attract, train and motivate the best operatives.
JIB membership benefits the company and the employees, and assures clients that they are engaging qualified staff, with technical competence and customer service that only a motivated workforce can provide.
Find further information at www.jib.org.uk/
Types of Customers we supply temporary workers and locations
We supply Temporary Mechanical and Electrical Workers for all Types of Projects: Major Projects - New Build Construction - New Housing - Refurbishment - Maintenance - Restoration - Pre Site Enabling works - Emergency Repair -Temporary Structures
We supply Temporary Mechanical and Electrical Trades to all Types of Customers: Housing Developers - Regional Framework Contractors - Building Contractors - Private Builders - Specialist Contractors - Maintenance Contractors. Plus direct to the facilities team at Universities, Schools, Hospitals, Prisons, Hotels, Military Facilities and Private Business.
We cover all aspects of the Built environment if you want a quote for a Temporary Mechanical or Electrical trade or mate please contact us.
Looking for TECHNICAL TRADES & LABOUR >
Looking for a MECHANICAL or ELECTRICAL JOB >
London - Oxford - Slough - Southampton - Cambridge - Colchester - Norwich - Leicester - Nottingham - Sheffield - Leeds - Hull - Newcastle Upon Tyne - Stoke on Trent - Wolverhampton - Cheltenham - Newport - Swansea - Cardiff - Bristol - Exeter - Bournemouth - Brighton - Dartford - Birmingham