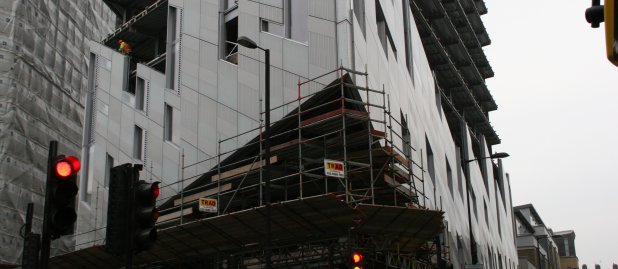 Scaffolding Collapses onto street in North London
More than 200 square metres of scaffolding collapsed in high winds on Thursday in north London.
The four-storey scaffold fell on to Pond Street near the Royal Free Hospital and Hampstead Heath.
A London Fire Brigade statement said approximately 200 square metres of scaffolding from ground to third floor level collapsed into the road way.
Surrounding buildings were evacuated as a precaution and a cordon was put in place. Thankfully there were no reports of any injuries.
The Brigade was called at 1448 and the incident was over by 1702. Two fire engines and three fire rescue units were at the scene.
Let us know what you think:
You are here: Blog / Scaffolding Collapses onto street in North London