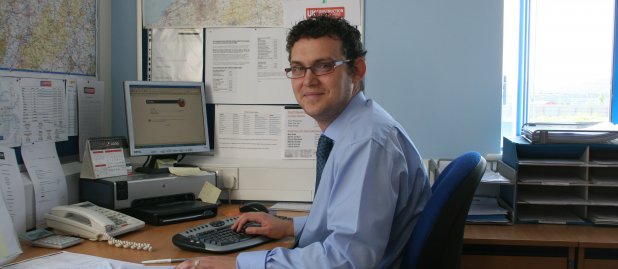 About Nationwide Construction Recruitment
Nationwide Construction Recruitment is a leading Temporary Employment Agency for the Built Environment. We supply temporary construction workers from Recruitment Centres located in Towns and Cities throughout the UK.
We are the No 1 "first Call" for Temporary Trades & Labour for 100's of Businesses.
The agency supply of temporary workers to the built environment has been an integral part of Construction process for many years. In the past 8 years there has been a complete review by the Government how the Construction Industry employs temporary workers. The legislation, compliance and requirements of the Governing bodies and European Union demand that certain procedures are legally required to employ temporary workers.
At Nationwide Construction Recruitment we make it our duty to employ workers fairly and within the guidance of the legislation.
The build process is unrecognisable from a decade ago. The days of the "Chippie" "Spread" and "Spark" are long over. The construction sector is a sophisticated industry. With changes in building design, materials and equipment the construction worker has to be highly skilled.
Why Choose Nationwide Construction Recruitment?
We have unrivalled experience in the Temporary Employment Industry.
With 23 years experience we really understand the "Built Environment Sector"
We are a customer service led business - we do not employ sales staff.
We are a privately owned business with empathy for owner managed businesses.
Our charge rates have the flexibility to be competitive.
We are commercially aware of our clients financial funding needs
We have 1st and 2nd tier funding available for our clients accounts
Our back office Payroll is accredited ISO 9001
Clients have an Account Manager for all bookings regardless of location
We are a people friendly company and are easy to do business with.
We will try our best to solve your temporary worker requirements. If you require further information about our services or want a quote for temporary workers send us an enquiry: GET A QUOTE>
National Enquiry Line Tel:

0845 901 1461
"We are a customer friendly business. We look forward to helping you with your temporary labour requirements." Mark Calver Managing Director #workingwithyou
Types of Clients we supply with Temporary Staff
We supply Temporary Trades and Labour for all types of Projects: Major Projects - New Build Construction - New Housing - Refurbishment - Maintenance - Restoration - Pre Site Enabling works - Emergency Repair -Temporary Structures - Private Housing - Sports Facilities - Parkland - Estates - Utilities - Water Companies - Emergency and Flood Repairs
We supply Temporary Trades and Labour direct to all types of Customers: Housing Developers - Regional Framework Contractors - Building Contractors - Private Builders - Specialist Contractors - Maintenance Contractors. Plus direct to the facilities team at Universities, Schools, Hospitals, Prisons, Hotels, Military Facilities and Private Business.